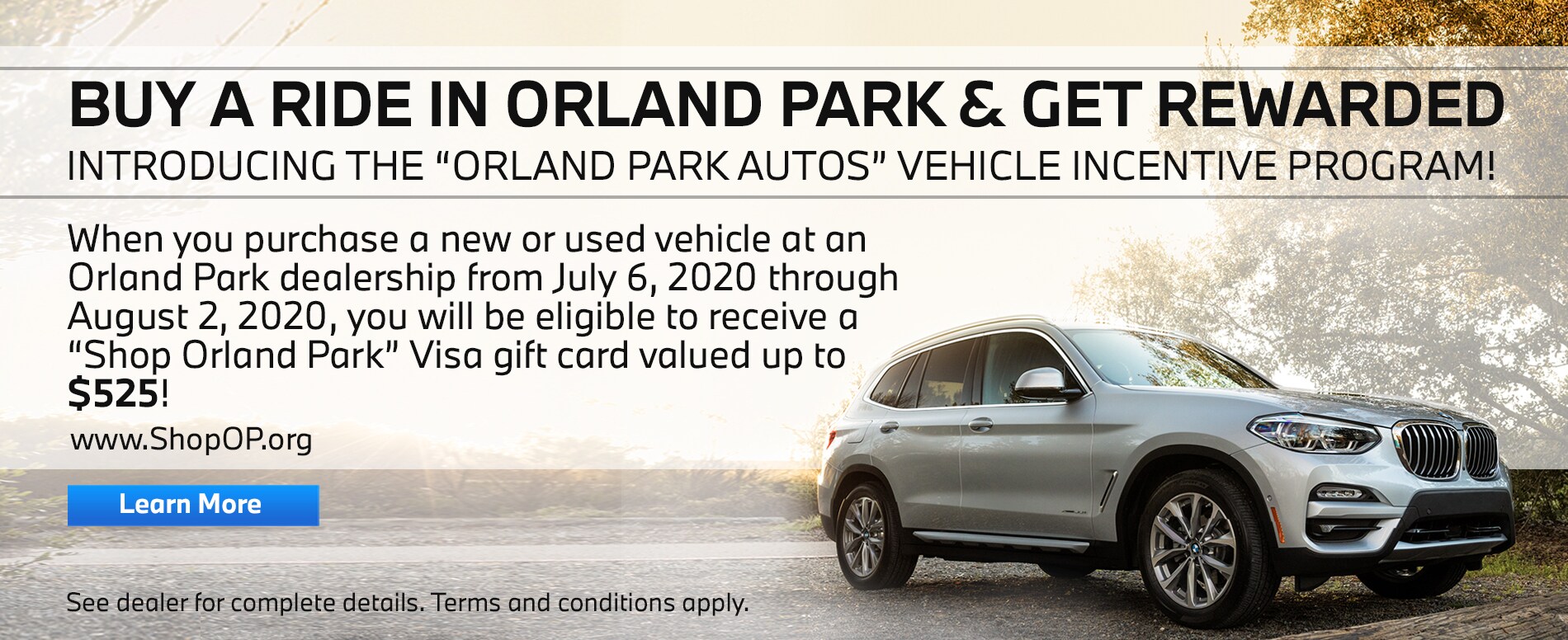 Introducing the Orland Park Autos Vehicle Incentive Program!

When you purchase a new or used vehicle at an Orland Park auto dealership from July 6th through August 2, 2020, you will be eligible to receive a "Shop Orland Park" Visa Gift Card valued up to $525.
Help local businesses while saving money. In order to claim your Visa Gift Card, mail copies of the original sales receipt and tax form (ST-556) along with the below completed application form by August 31st, 2020 to:

Application Form

Orland Park - Autos VIP Program
14700 Ravina Ave.
Orland Park, IL
60462
The value of your Visa Gift Card is based on the taxable sales price of the vehicle as show below.
| | |
| --- | --- |
| Vehicle Price |  Gift Card Amount |
| | |
| --- | --- |
|  Up to $10,000    |  $75 |
|  $10,001-$20,000    |  $150 |
|  $20,0001-$30,000 |  $225 |
|  $30,0001-$40,000 |  $300 |
|  $40,0001-$50,000 |  $375 |
|  $50,0001-$60,000 |  $450 |
|  $70,000 and above |  $525 |