New Hybrid and Electric BMWs in Orland Park, IL
Uncover the innovative lineup of new hybrid and electric BMW models! New BMW hybrid and electric models are engineered to eliminate any sacrifice, equipped with innovative powertrains, luxurious design, and advanced technology. Designed to provide a modern driving experience unlike any other, the BMW hybrid and electric lineup will transform every experience behind the wheel. Choose from electric models like the sleek BMW i4, the capable new BMW iX, and the sophisticated BMW i7. For plug-in hybrid models that provide the best of both worlds, explore the new BMW 5, X5, 3, and XM! Discover more about hybrid and electric models below, and see how BMW has revolutionized driving.
After reviewing the new BMW hybrid and electric vehicles inventory, visit Orland Park BMW for a test drive! If you are looking for a specific model not currently available in our inventory, contact our team, and we will contact you as soon as a vehicle arrives that fits your parameters. At Orland Park BMW, our team will work with you to uncover the best hybrid or electric model for your lifestyle and budget! To get the most for your money, review our New Vehicle Specials!
Why Choose BMW?
Investing in a BMW gives you access to an extraordinary ownership experience. Known as the "Ultimate Driving Machine," for good reason, hybrid and electric BMW models present innovative performance, contemporary design, and cutting-edge technologies, but that is not all! BMW Ultimate Care and BMW Ultimate Service programs guarantee that you receive top-tier customer service, unlocking all the benefits of owning a BMW! At Orland Park BMW, our world-class service department and expert finance team will ensure you have access to everything you need for as long as you own your BMW! Additional BMW ownership benefits include:
BMW warranty protection for the first four years or 50,000 miles.
Available BMW Maintenance Program that covers all factory-recommended maintenance services.
BMWGENIUS™ product experts can assist you in finding the perfect vehicle to suit your lifestyle and needs.
BMW ENCORE™, every new car customer is invited to return to the center for a free, personalized tour of your new vehicle.
Roadside Assistance is ready when you are – 24 hours a day, 365 days a year.
---
BMW Hybrid and Electric Performance
BMW's new lineup of hybrid and electric models represents a significant leap toward sustainable mobility. Combining innovative technology with sustainable operation, you will unlock exhilarating performance. Equipped with advanced powertrains, you can unleash near-instant torque in new hybrid and electric models, resulting in swift acceleration and responsive handling. In hybrid models, combining electric motors with traditional combustion engines creates a harmonious powertrain that optimizes efficiency without compromising performance.
Making the new BMW hybrid and electric models stand out is BMW's exclusive eDrive technology, which seamlessly delivers customizable performance. You can choose various drive modes to tailor your driving experiences to your preferences and conditions. This intelligent management system optimizes power distribution and ensures a smooth transition between performance modes.
New BMW electric models also feature regenerative braking systems to make the most out of your driving range. When the driver lifts their foot off the accelerator, the electric motor switches to generator mode to convert kinetic energy into electrical energy stored in the battery. This extends the vehicle's electric range and enhances efficiency by minimizing energy waste deceleration.
Among the lineup of BMW electric and hybrid models, you will find impressive performance features that eliminate any need for sacrifice. For a near-perfect 50/50 weight distribution, the new electric BMW i4 boasts enhanced agility and stability on the road. The electric BMW i7 and iX both feature an impressive driving range of over 300 miles while generating 500 or more horsepower! As for BMW hybrid models, you will unlock unparalleled efficiency in whichever model you choose, providing you with the best of both worlds.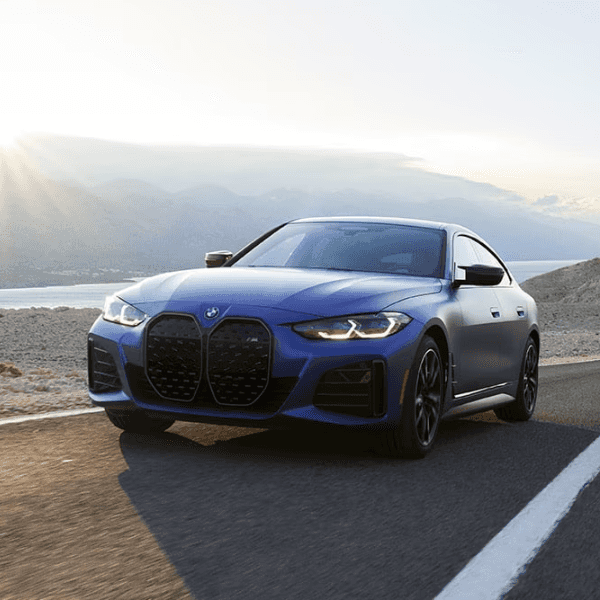 ---
BMW Hybrid and Electric Technology
BMW's new hybrid and electric models are crafted with the most advanced technologies available. In new BMW hybrid and electric models, you will enjoy cutting-edge features like advanced touchscreen systems with the iDrive 8 Operating System, available Cloud-Based Navigation, and Remote Software Upgrade capability. Stay seamlessly connected with features such as BMW TeleServices, Apple CarPlay™, BMW Intelligent Personal Assistant, and Bluetooth® wireless technology for hands-free communication.
Safety is a priority in new hybrid and electric models, which is why BMW provides confidence-inspiring safety technology! Features like BMW Assist eCall™ include Emergency Request (SOS button) and Enhanced Automatic Collision Notification. In the event of an impact, an integrated sensor activates the Battery Safety Terminal, disconnecting the starter generator, fuel pump, and high-voltage battery. It also unlocks doors and activates hazard and interior lights. Additional safety and convenience options include a Rear-view Camera, Parking Assistant and Back-up Assistant, Mobility kit, BMW Connected App, and the comprehensive Active Driving Assistant suite.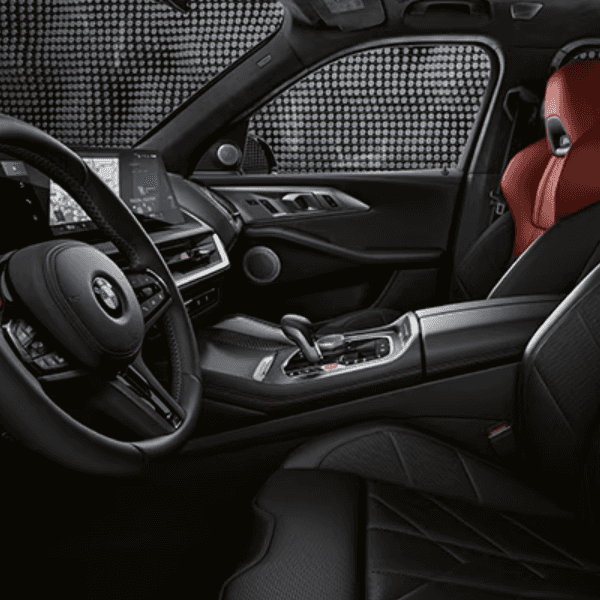 ---
BMW Hybrid and Electric Design
The new BMW hybrid and electric models illustrate an exquisite combination of sleek and sophisticated design elements. From the exterior of new BMW models, aerodynamic lines, sculpted contours, and bold proportions will enhance the vehicle's aesthetics and optimize efficiency! With a distinctive Kidney grille, stylish LED headlights, and dynamic character lines, hybrid and electric BMW models command attention on the road.
When you sit inside the cabins, you will be met with luxurious and refined features. Designed with premium materials, elegant craftsmanship, and a driver-focused layout, new BMW hybrid and electric models provide a driving experience unlike any other. As with all BMW models, sophisticated comfort is a paramount design aspect. Ergonomic steering, spacious legroom, and advanced climate control systems enhance the comfort of every passenger. Meanwhile, the design seamlessly integrates technology into design, with expansive touchscreen displays, high-resolution digital instrument clusters, and intuitively placed controls.
BMW offers a range of available appearance packages to enhance the appearance of hybrid and electric vehicles. These packages will let you personalize your next electric or hybrid model with unique style features. With available sporty accents like distinctive wheel designs, exclusive paint colors, and aerodynamic accents, BMW appearance packages provide options to reflect your style and make a bold statement on the road.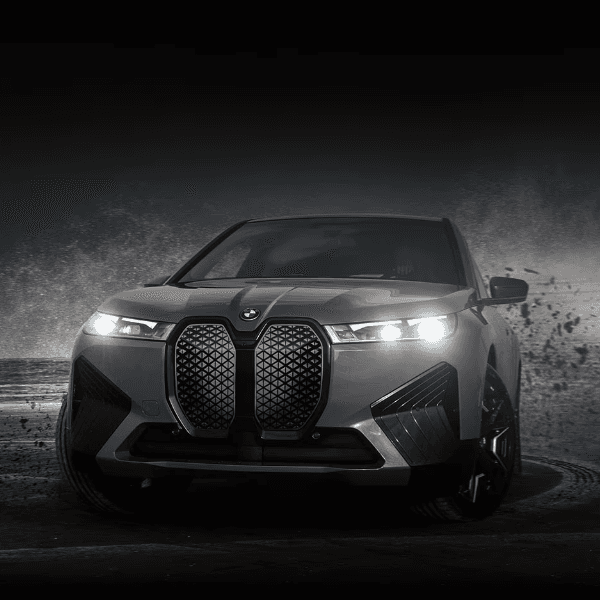 ---
---
BMW of Orland Park is located at:
11030 W 159th St • Orland Park, IL 60467