2019 BMW X3 is an adaptable crossover that conveys on rising desires, which is being offered in Tinley Park, IL by Zeigler BMW Orland Park. It is blessed with tall crossover appearance, liberal measures of glass that assist noticeable vision, and a more significant back side. Hence you expect your new BMW X3 to deliver amazing performance on the roads of Tinley Park, IL while you have peace mind as it is provided with all modern and essential safety features.
Performance
The 2019 BMW X3 has two available engines, the standard 4-cylinder 30i TwinPower Turbo, or an available 6-cylinder M40i TwinPower Turbo.
30i:
248 Horsepower
258 lb-ft of torque
0-60 MPH in 6.0s
M40i:
355 Horsepower
369 lb-ft of torque
0-60 in 4.6s
Visit Zeigler BMW of Orland Park today to experience this powerful SAV for yourself!
Value Trade-In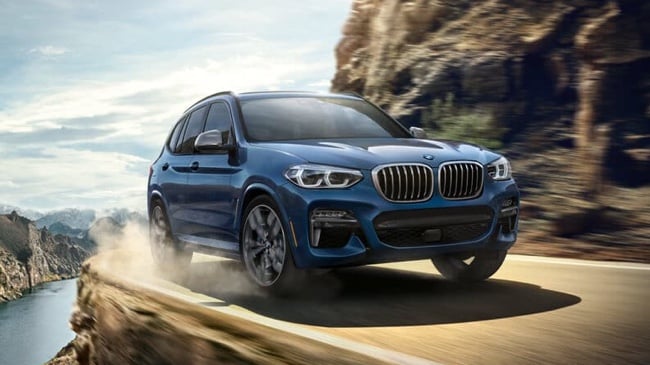 Interior
The interior of the 2019 BMW X3 is what makes it a favorite among familys. Interior features of the 2019 BMW X3 include:
Sunshades
LED headlights
Sport steering wheel
Aero add-ons and gray exterior trim
Harman premium Kardon audio.
Automatic adjustment of LED lamps
Panoramic roof
Keyless entry
Native infotainment navigation system
Satellite radio
Lumbar adjustment on seats
Leather hides
10.3 inch touchscreen for active lane control and blind spot monitors
New Vehicle Specials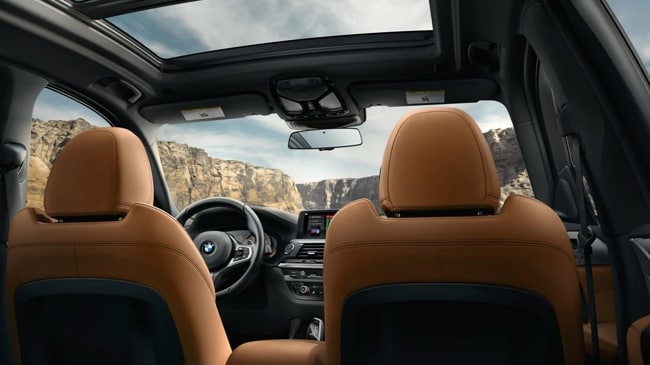 Technology
The 2019 BMW X3 has been equipped with astonishing standards which makes it a desirable car for residents of Tinley Park, IL who prefer sports cars. Some of the technology standard in the X3 are listed as follows:
A display with touch screen of 10.3 inch wide that is bracketed by wood of metallic trim
CD and DVD player
The possibility of connecting any gadgets like mobile phones on the USB ports
Voice command through UConnect
Satellite radio which provides 130 channels
Wireless charging mat for cell phones
Temperature controller with automatic activation
Get Pre-Approved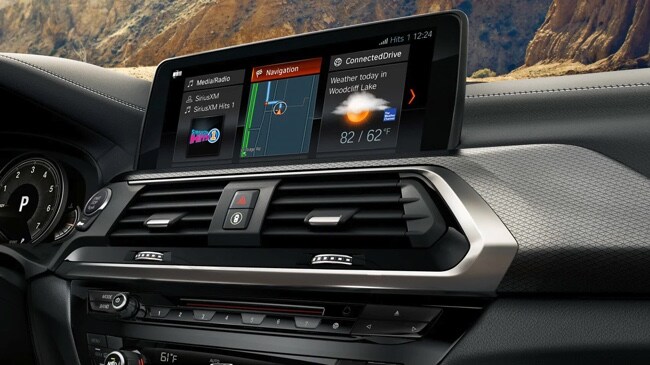 Safety
For every vehicle manufacturer, safety usually comes on the top list of priorities to be considered. This 2019 BMW X3 car has been designed to cover these safety aspects according to the safety regulations in Tinley Park, IL to ensure that it will be a perfect choice for families in Tinley Park, IL. Some of the safety functional features that are equipped in the 2019 X3 are listed as follows:
Automatic life-saving emergency braking system
Adaptive cruise control
A large mirror, through which parents can safely watch out their children in the back
Driver assisting options which can help in the traffics that are frequently stop and go or in minimizing the fatigue of drivers during moving on long distance drives within or outside Tinley Park, IL
Back doors are easily locked for improved levels of safety
Lane-departure warnings and blind-spot monitors
A standard complement of traction control, stability control and airbags for front passenger, driver, rear airbags and new blocker airbags
Parking sensors and surround-view camera system.
2019 BMW X3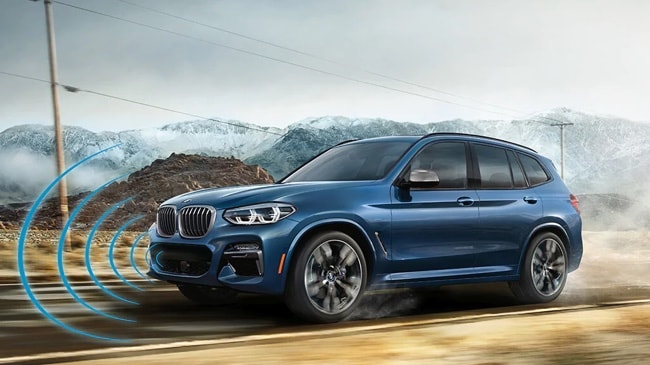 Financing Options
At Zeigler BMW of Orland Park, IL financing your new 2019 BMW X3 is as easy as possible. We have the highest repeat ratio of happy customers because we provide the following advantages to our clients:
Applications for a loan to buy a vehicle
Leasing your car without the need to pay or putting a small value upfront as a deposit to reserve the car
Valuing the trade if you desire to sell your current vehicle and deduct its value from the total price of the new car
Finance Center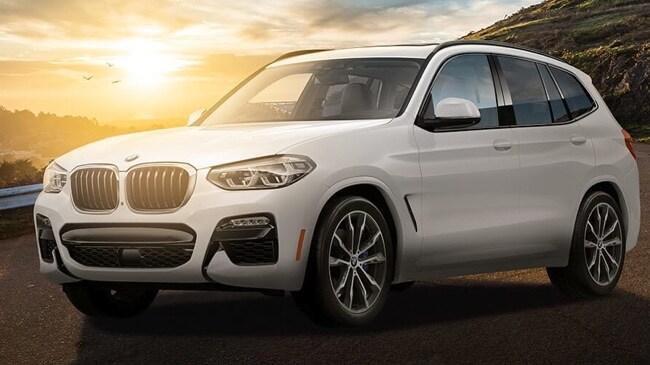 Why Buy from Zeigler BMW Serving Tinley Park, IL?
Zeigler BMW of Orland Park is a one stop shop and we do offer various kinds of services apart from selling brand new and pre-owned vehicles. If you are searching for the optimum deal to buy the 2019 BMW X3, you would certainly get it with us. The finance experts at Zeigler BMW would help you to get the optimum financing option.
Apart from that your existing vehicle needs some kind of service or maintenance so bring it to our service center which is equipped with high-tech equipments. We also have a specialized Parts Department where we stock genuine and OEM certified parts. We can repair or replace the faulty parts of your vehicle within no time and flawlessly. To avail any of these and many more services, take a quick turn from Tinley Park, IL to visit us at Zeigler BMW Orland Park and we assure you that we will let you down.
What are you waiting for? Just visit us today at Zeigler BMW of Orland Park and go for test drive your new 2019 BMW X3 on the roads of Tinley Park, IL.
2019 BMW X3
Meet the Team